Luxury Bespoke
Since 1645, Comyns has held the highest standards of service in the field as silversmiths.
Our rich archive, which stems from history's significant decorative art movements, is a testament to our ability to create spectacular centrepieces for the grandest of occasions, to bespoke silver homeware.
Whether you choose to personalise your piece with machine and hand engravings or breathe life into an entirely new design, our highly-skilled craftspeople and silversmiths will deliver stunning, one-of-a-kind creations.
Personalisation
Celebrate milestones, anniversaries and the people in your life in a meaningful way. 
Engrave your sterling silver piece with a date or phrase that's personal to you. If you are giving it as a gift, make it memorable with a special message.
Most of our sterling silver pieces can be personalised through time-honoured hand engraving techniques and modern machine engraving. You may also choose your preferred font based on the varieties offered. 
Non-engravable items are customisable by mounting them on a wood plinth adorned with a sterling silver sheet for engraving.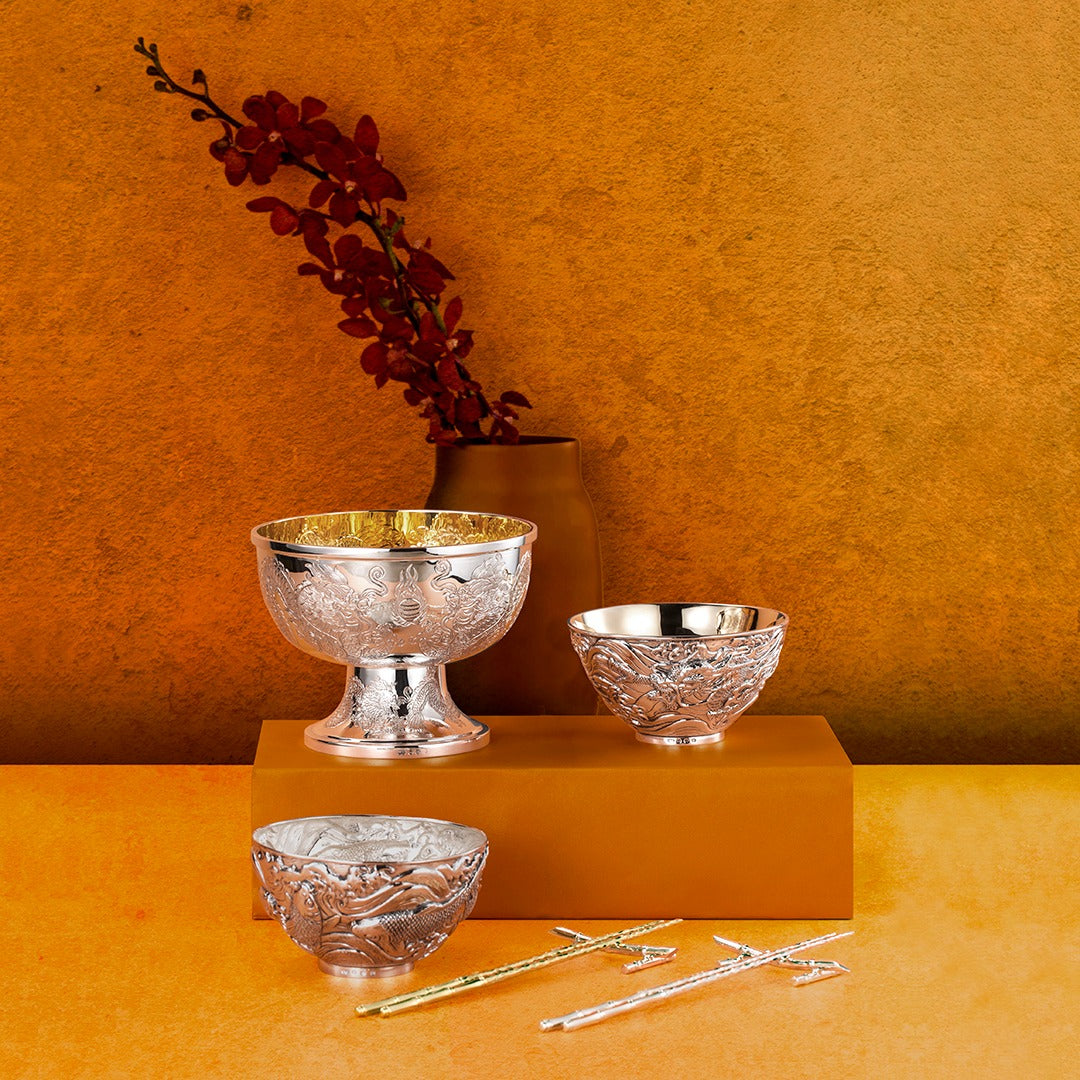 Contact Us
Speak to us today about your specific personalisation and customisation needs and discover how we can turn your vision into reality.
Contact Number : +603 4145 6000
E-Mail : info@comyns-silver.com
Visit our stores to view our items up close.
Get in touch